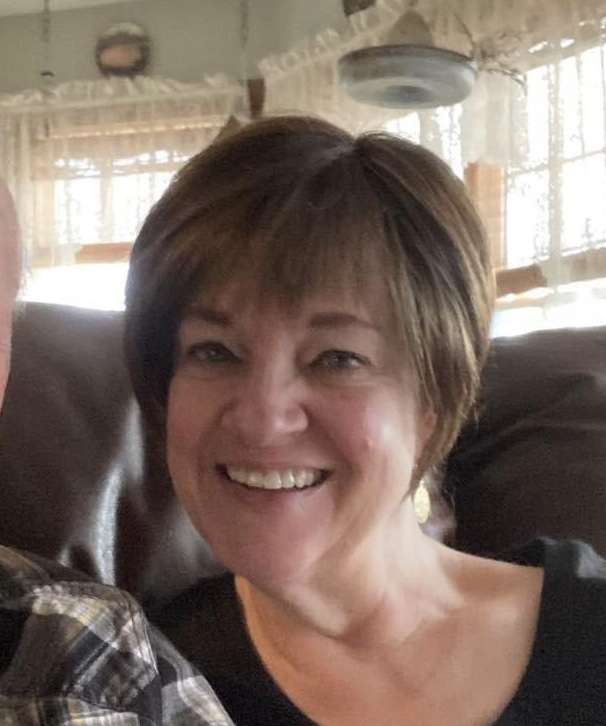 Written by Susan Isenbarger Jones August 2023
Growing up just 4 miles south of Pitsburg in far southern Monroe Township, the village always played a large role in our lives. It was essentially the nearest "big" town – far bigger than Gordon because it had a hardware store, a grocery store, a bank, a furniture store, a barber, a restaurant, a couple of auto garages, a gas station, a grain elevator, a manufacturing business, several churches, and a doctor. Why, it was practically a metropolis by southern Darke County 1960 standards!
I was a sickly child who suffered from "croup" frequently and would usually spike a fever late at night. Doctor Jesse Heise lived on the northwest corner of Jefferson Street (the main street north and south through town) and South Street with his wife Fern and their five children. "Doc" Heise had his office in an annex behind his house. Many a night my parents would call him, rush me up to his office where he would examine me, give directions on how to reduce the fever (although once he did have to send me to the hospital) and prescribe Sulfa which was the drug of choice at the time. In 1963 Doc opened his office in Arcanum but he continued to see patients on an emergency basis at his home office for several years, and I remember him making a house call to our farm on at least one occasion.
In 1963 my grandparents, Charles and Marie Isenbarger, natives of Monroe Township, moved from Greenville to the house next door to Doctor Heise. It was a gray stucco home with an upstairs apartment which had both an interior entrance and an exterior entrance. Across the street was Riesley's Market, the local grocery store, and caty-cornered was the restaurant. The homes on Jefferson Street backed up on an alley and had fairly small yards and small garages but my granddad set to work planting roses, lilies, allium, and other gorgeous flowers.
My aunt Phyllis June (Sid) Brown (my father's sister) and her husband Richard Brown had lived at the south end of town where Uncle Richard had a small auto mechanic garage. When Granddad moved to Pitsburg he invested in the restaurant and Aunt Sid, Uncle Richard, and their children moved to the upstairs apartment to operate the restaurant and also to assist with my Grandma who was not well.
The restaurant was called "The J & J" and had booths in the front, a high bar with stools, and a cigarette machine where you pulled the handle and the packs would drop just like a modern candy machine – what a fascinating thing to a small child! The back room was the pool room and children weren't allowed in there. The J & J served breakfast, lunch, and dinner with burgers and daily specials. No pizza as in modern times.
My youngest cousin, John Brown, and I were quite close and I would spend time at Granddad's house playing with John. We would run across the street to Riesley's Market with a few coins and buy candy necklaces, candy cigarettes, and sometimes Granddad would send us with more money to buy cheese or fresh meat for supper. There wasn't postal delivery to any of the houses in Pitsburg so sometimes Granddad would send John and me up to the post office to pick up the mail. At that time the post office was in a small house on West Washington Street, painted a funny beige/yellow color. That was a big walk because we had to cross the railroad tracks which were still active at that time.
My parents would often come into Pitsburg to shop at Long's Furniture Store, operated by Dick Long. They had great prices and we believed in shopping locally. At that time haggling was the "proper" way to shop and I recall my dad telling Dick, "I'll give you X amount for that recliner," and Dick replying, "No, Karr, but I can come down to X amount." Boy, have times changed!
My granddad sold the house and restaurant in late-1969/early-1970 after my grandma died and moved to Florida. Aunt Sid and Uncle Richard also moved to help him out. The restaurant sold and became "The Blue Top".
At that time I was just going into junior high school at the Franklin-Monroe School on Oakes Road outside of Pitsburg. For anyone who doesn't remember the old FM building, it was a three story building, with the bottom story partially below ground level so the windows looked out directly across the parking lot. The second floor had traditional rooms with windows that opened outward (no air conditioning in those days!) and the third floor had classrooms and the library. Above the third floor was a large room at one side where study hall was held.
We had math class in a below-ground room on the east side of the building and Mrs. Hutchinson was our teacher. She did "ciphering" practice on the big chalkboard at the front of the room. Mrs. Hutchinson was also our 7th grade science teacher but she was expecting her first child and left before the year was over. Lorraine Hart was our English teacher and Brenda Vanatta taught Phys. Ed.
My mother, Christine Isenbarger, was the principal's secretary and was the person you had to go to if you were absent or tardy, and present the note from your parents. Of course the high school boys, who sometimes wanted to skip school, or were late getting there, had to try to convince her that the notes they had were legitimate. She earned the nickname "Mrs. Mean" because she didn't take any guff from the guys!
In 1974 the FM boys basketball team went to state finals! While they didn't bring home the title, the entire school district rallied to welcome them home with a welcoming parade down St Rt 722 and through Pitsburg!
In about 1975 we had an unexpected snowstorm. The weather reports hadn't prepared the school for the huge late-afternoon snowfall and the students were caught at the school. It was unsafe to send them out on the buses to get home. The residents of Pitsburg graciously opened their homes to the students for the night. The students all got safely delivered to their homes the following day.
Growing up with Pitsburg as my anchoring hometown was awesome. What good folks, good friends, and good memories!
Note from Annette Stewart. I remember Susan as she was my classmate from the class of 1977. We also rode the bus together and both played in the band.
Please follow AWTHS blog guidelines. Credit is to Susan Jones, writer, and part of AWTHS Pitsburg archives.