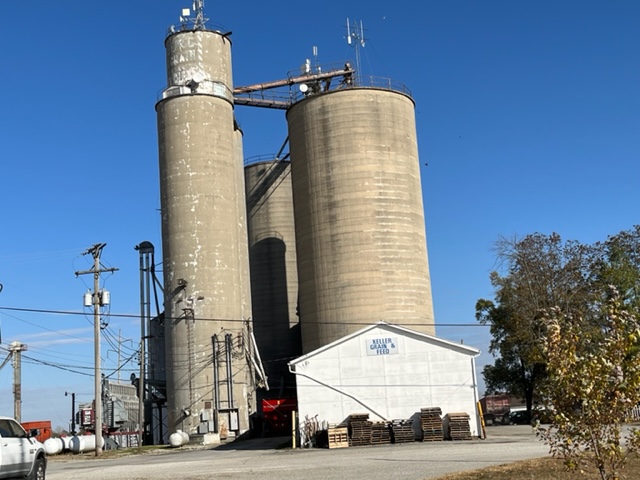 September events include Open Hours September 2 from 9am-noon. Check out our military files and old Arcanum Times Newspapers. See our Reference Materials List on our website for a up to date list of what our library as to view as well as conduct research from.
September 14 at 7pm at AWTHS, Annette Stewart, fellow AWTHS volunteer and lifetime Monroe Township resident, will talk about various Pitsburg businesses through the years. From interviewing other residents, looking at school yearbook ads and researching newspaper articles, we plan to present our findings and have discussion while encouraging others to share their memories and stories of living and shopping in Pitsburg.
Did you know Pitsburg had a skating rink upstairs? A funeral home? Several robberies?
Please plan to be a part of the program and bring your photos and memorabilia to share for viewing. Copies are encouraged and can be brought as well for the AWTHS archive file. https://fb.me/e/3iWRBiFKV follow our FB event for updates and photos!
AWTHS is looking for residents and the Pitsburg community to write their memories and stories of Pitsburg. We have a list of questions to help prompt the memory. For example, what years did you live or attend school in Pitsburg? What businesses did you frequently shop at? Anything funny or unusual stand out in your recollection? Email [email protected] for a complete list as well as send your story to this email attention Annette Stewart. Or bring to the September program.
A reminder the AWTHS facility is available for rentals for showers, parties, and dinners. Book your get together now for the upcoming holidays. Note: The facility may be unavailable in November for Thanksgiving meals due to the bazaar set up before and the bazaar right after Thanksgiving. The month of December is available for booking.
Please follow AWTHS blog guidelines concerning contents.