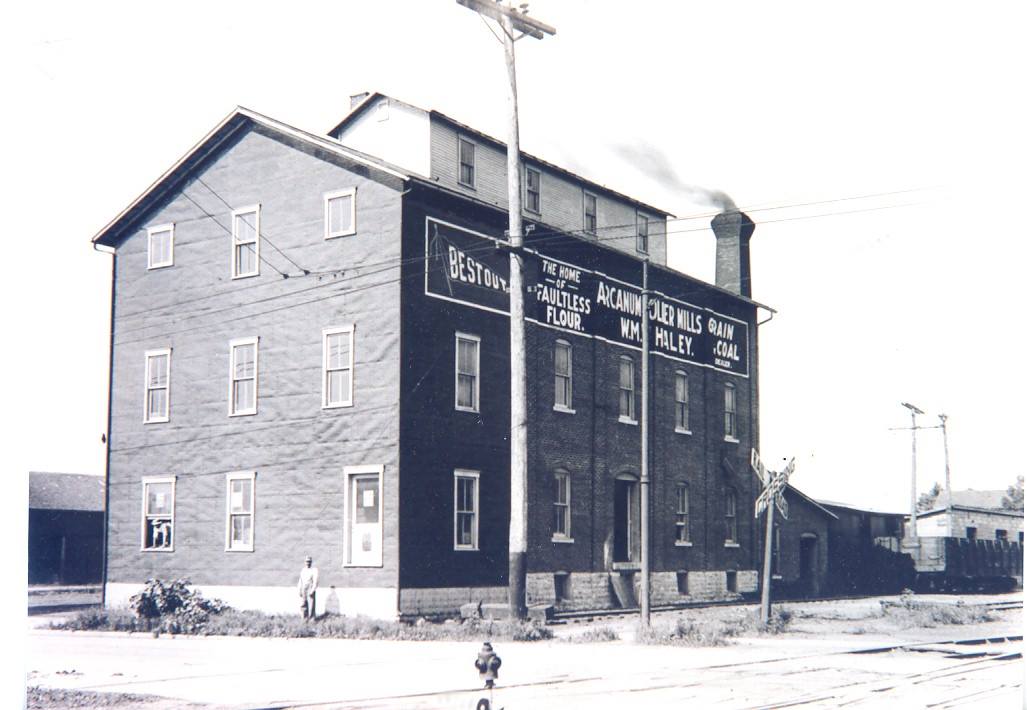 Flour Mill once in southern end of Arcanum
The summer is the perfect time to explore your family history and tree or write about those family memories and stories. A great opportunity to research and find those details is during our open hours which is scheduled for July 1 from 9am-noon. Researchers are welcome to browse the old newspapers or book shelves but appointments are recommended along with checking the research guidelines on our web site and the reference materials list to see what vital records for what year and county are available. Contact Annette Stewart through Messenger on AWTHS FB page to schedule your time. Email: [email protected].
Also if you wish to volunteer as a host or in the research library come in and learn during Open Hours.
July 8 at 9am will be the historic walking tour of southern Arcanum with Cary Wogoman. Interested parties are to meet at 2 South Main (Herbal Reflextions). Be prepared to walk along South Main and learn about the different businesses in this area from years ago. From the tobacco warehouse to saw mill are a few examples along with Kaylor Furniture Factory and the Big Four train yards. The rain date will be July 15. Follow our FB page for updates and photos. https://fb.me/e/2C7FHWalw. We encourage you to follow our event and FB page (AWTHS) as we'll be adding lots of photos of how it used to look in the neighborhood. Golf carts and bicycles are welcome.
You won't want to miss this walk! We will try to use FB live and video as well but you know sometimes there are technology glitches.
Don't forget to support the Farmers Market by participating as a vendor as well as being a regular shopper! Saturday mornings at the Veterans Park. Come set up your wares: baked goods, home made items like soap, crafts. Honey. Produce. Hoping to find some fall vendors with pumpkins and apples. Sounds yummy but we need consistent vendors and shoppers for a successful market.
Please follow AWTHS blog guidelines for this blog concerning usage of materials and photos. That includes crediting the writers and AWTHS archives when sharing or using any of our materials.