This info was used by permission of the Darke County Genealogical Society and was in their publication, Darke County Genealogical Society Kindling, Volume 41, No.2, Spring 2022.
Graduation photo and basketball clipping from AWTHS archives. Others personal family collection.
Terry was born April 14, 1938 to Leonard G. and Dorothy M. Baird Norris in Darke County. He was one
of four children, including brothers Lonnie (dec'd) and Dan and Sister Colleen. He was a 1956 graduate
of Arcanum High School and a member of the 1956 State Class B Basketball the Champions team.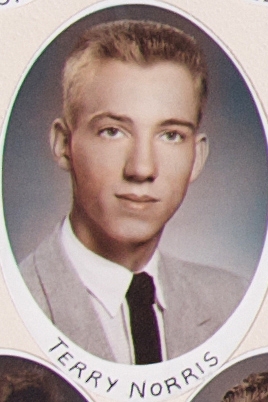 Norris went on to graduate from the Air Force Academy in 1961. He continued with a dual career of
teaching/coaching and serving his country as an Air Force pilot. He completed his Air Force career with
the rank of Colonel. He was a recipient of the Meritorious Service Medal. Terry was also an avid golfer
and loved to play with his brothers. He was married to Sandy and they had daughters, Jennifer, Molly,
Michele, and son, Michael. Terry died April 10, 2013 and is buried in Arlington National Cemetery in
Section 66, Grave 1337.
Darke County Genealogical Society Kindling, Volume 41, No.2, Spring 2022
A few additions since: brother, Dan is also dec'd and Terry's first wife was Jill Brandenburg, mother of the children.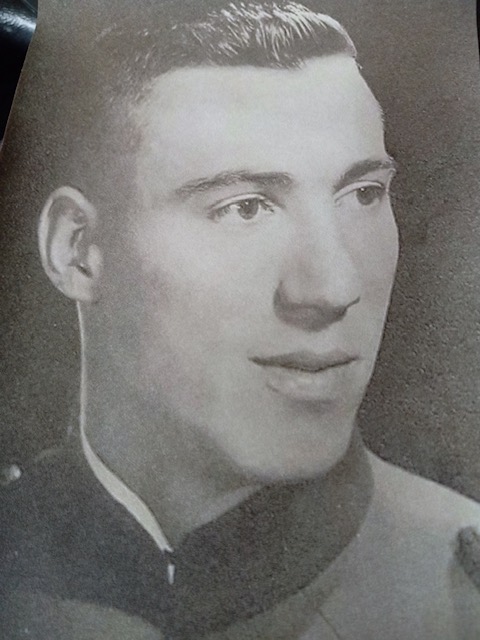 We read Terry was also inducted into the Trojan Hall of Fame for the class of 1956 from Arcanum High School for basketball, baseball, track and cross country.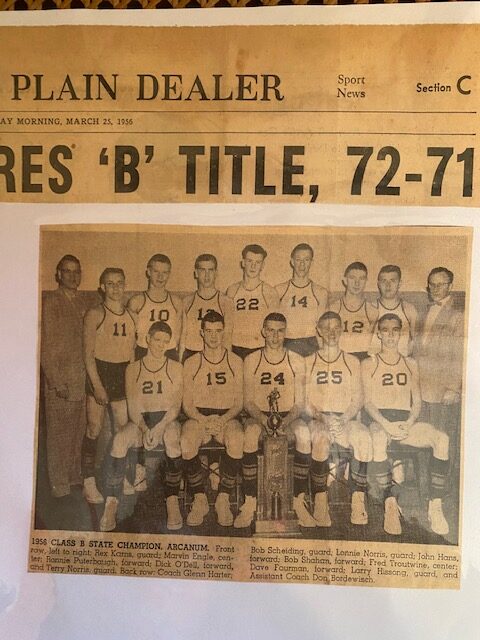 Please see AWTHS FB page for additional photos and information.
Please follow AWTHS blog guidelines regarding contents and photos. Credit for writing is contributed to the Darke Genealogical Society and property of AWTHS.