GLENN ELEY
US ARMY-WORLD WAR TWO
"THE GREATEST GENERATION"
Written by Tim Moore for use in display at AWTHS 2022.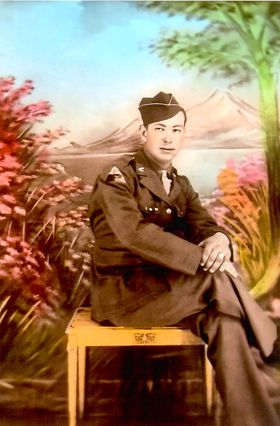 Glenn entered the US Army from Lewisburg, Ohio, in 1942. Glenn was assigned to D Troop, 92nd Cavalry Reconnaissance Squadron, (Mechanized) 12th Armored Division at Camp Campbell, Kentucky.
Glenn served as a Platoon Sergeant in the Headquarters Section, and drove a Ford Jeep, equipped with a .30 Caliber Browning Air Cooled Machine Gun.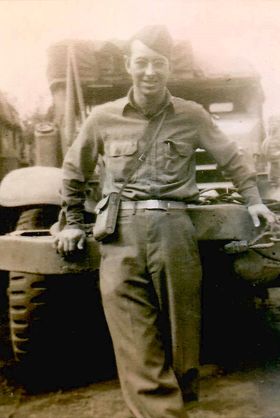 Glenn and his comrades had the dangerous duty of scouting for enemy activity, forward of the main elements of the 12th Armored Division. In 1944 Glenn sailed to England with his unit and in November of 1944, landed in France. Fighting under the 9th and the 7th US Armies. Glenn and his unit saw bitter fighting in Germany and Austria participating in the Rhineland Ardennes-Alscae and Central Europe campaigns. In the spring of 1945 Glenn and his comrades liberated Kaufering IV Concentration Camp, a subcamp of Dachau. When the war ended on 7 May 1945, Glenn came back to Ohio, built a family, worked in farming and at the local hardware store till the age of 98. He recalled that he had driven 11,400 miles on his Jeep during the War and it had been hit by German fire twice and struck by a light tank once.
Glenn died at the age of 100 in 2021 while living in Arcanum, Ohio.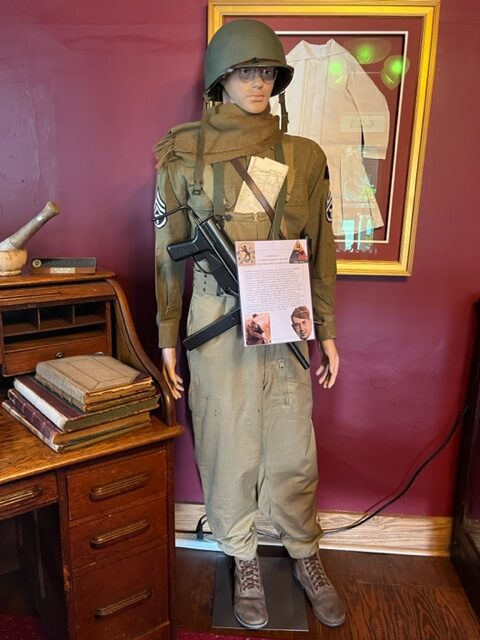 See AWTHS FB page for additional photos.
Please follow AWTHS guidelines concerning blog and story content.