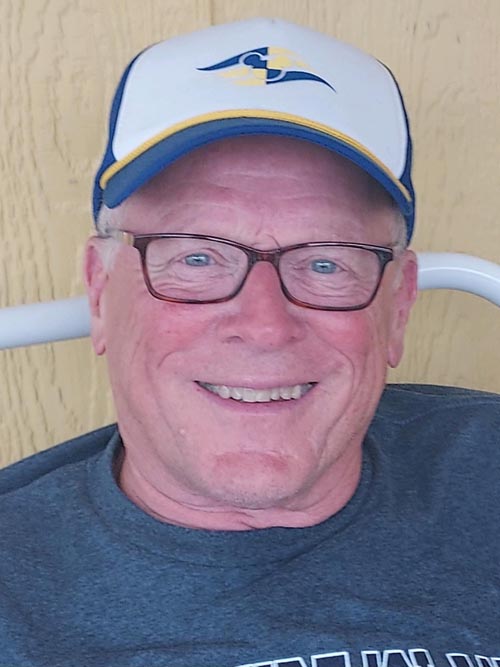 Civil War Research Guides
Dr. David Hayes
For those researching their Civil War ancestor, David Hayes, AWTHS volunteer, is available to help thru the AWTHS Research Library. Appointments can be scheduled thru AWTHS or email David at: [email protected] .
David has experience researching his own ancestor and has compiled the following research sources to assist other researchers in their quest.
1. Ohio Historical Society (now known as Ohio History Connection)
Website is ohiohistory.org
For on-line research click on library catalog and enter search
terms, e.g. the Civil War soldiers name, or the regiment that
is being searched.
A visit to the Historical Society library in Columbus would be
the best way to be certain any documents in their holdings
could be acquired. The site is located at 800 E. 17th Ave.,
Columbus 43211. Phone is 614-297-2300. An appointment
to research there is required and the library staff are very
helpful. In order to avoid copy fees, a permit can be secured
at the help desk that would allow the researcher to photo-
graph the documents desired. Many of this institution's
documents and newspapers are on microfilm which can be
viewed on site or can be made available to a local library
on inter-library loan.
2. County histories
These can be found at the Dayton Metro Library or the
Historical Society. Each county in Ohio has a written
history and most of them contain military history which
highlights regimental commanders and, on occasion, lower
ranking soldiers. It is also common to find a section in
each county's history addressing every Civil War regiment
that received recruits from that county.
3. National Union Catalog of Manuscript Collections
This is based at the Library of Congress. The website is
loc.gov. In the search window enter "OCLC catalog."
In the OCLC catalog, enter your search term. This web-
site can be particularly rewarding because if your search
is successful, it will tell you every library or research
facility in the country that has copies of your documents.
4. The National Archives in Washington, D.C.
This site is particularly important because nearly every
Civil War soldier has Military Service Records on file. If
a soldier or his surviving family applied to the government
after the war for a pension, those records will be
available also. The pension records are the most likely
to contain personal information on the soldier and his
family. On occasion, I have found photographs of the
soldier I was researching. The archive materials
can be acquired on-line but there is usually a significant
charge for the staff to research them and mail them out
to you.
5. The United States Military History Institute (now known as
the U.S. Army Center of Military History.
The website is history.army.mil
At present the research library is closed to visiting
researchers but on-line research may be possible.
6. Ohio Genealogical Societies
Many Ohio counties have local genealogical societies that
will do research on an individual and will charge a small
fee for doing so. Each of these groups can be found by
entering the county society into the computer search engine.
7. Official Records of the Union and Confederate Armies
This is 127 volumes and a general index containing military
reports of various movements and engagements in the
Civil War. It is an excellent source of information but does
not contain information on individual soldiers. These can be
found in some large libraries. All 128 volumes can be pur-
chased on-line on CD for $10-$30
8. Newspapers
Many Civil War soldiers sent letters home to their local
newspapers during the war. The Library of Congress is an
excellent source of photocopies of Civil War era newspapers.
The website is loc.gov. In the search box simply enter
"newspapers." You can then search for individual local
newspapers in whatever year you choose and print them
directly from you computer.
Thank you again to David for his excellent list of sources for research.
Again, AWTHS is open the first Saturday morning of the month but prior appointments are needed to meet with David regarding this type of research. We encourage you to contact David directly with your Civil War questions.
AWTHS has a few military records in which the topics can be viewed on-line under Research and the Reference Materials List which is not an all inclusive list. Also our library volunteers will offer tips and resources but not do research for others at this time.
Please follow AWTHS blog guidelines regarding use of this material. Credit is asked to be given to the writer and Dr. Hayes resources.