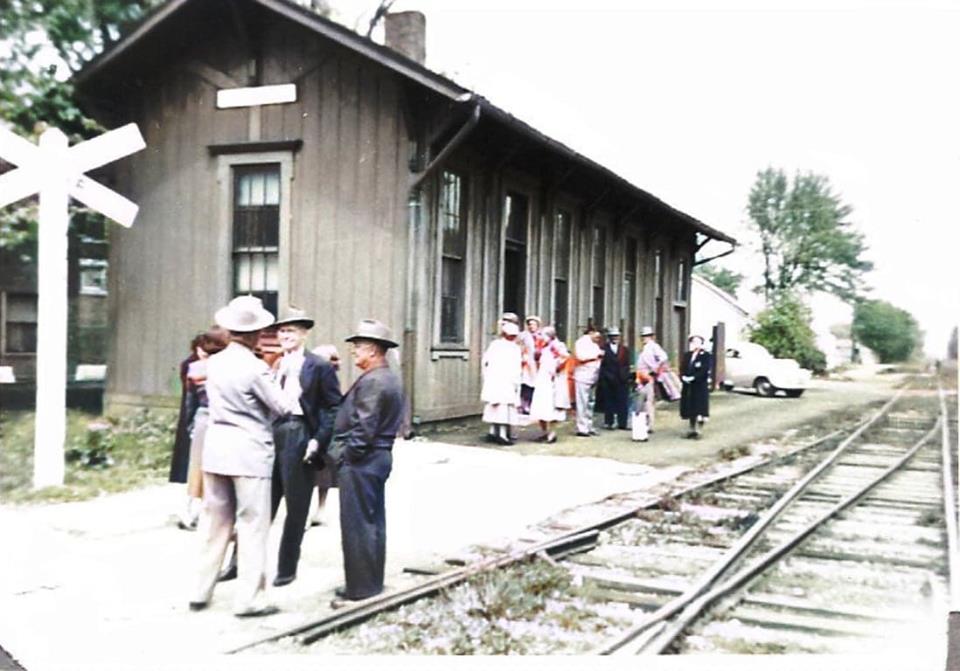 May AWTHS Events:
May 6 students assist Serve Arcanum.
May 7 Open Hours 9-noon at AWTHS including research library.
May 12 at 7pm Todd Clemmons will present about the Dayton-Union Railroad system and it's influence on Arcanum and the surrounding community. Guests will be invited to share their stories and experiences.
Todd is preparing to write a book about the D&U and is seeking stories, info and photos. Please bring your materials that night to share with the group. And a copy for the AWTHS reference library!
Don't forget to prepare as a vendor for the upcoming Farmers Market in June! Invite vendors and support our community as consumers. The Farmers Market on George will begin the first Saturday in June at the Veterans Park and hours are 9am-noon. It will continue through the summer months.
Please bring your baked goods, garden produce, crafts, and home made items to sell. There is no charge to set up or contracts to sign. Set up on your schedule.
We are looking for home made jewelry, soap and home raised honey.
Please follow awths blog guidelines concerning photos and blog content. All photos are to be credited to AWTHS unless stated otherwise.