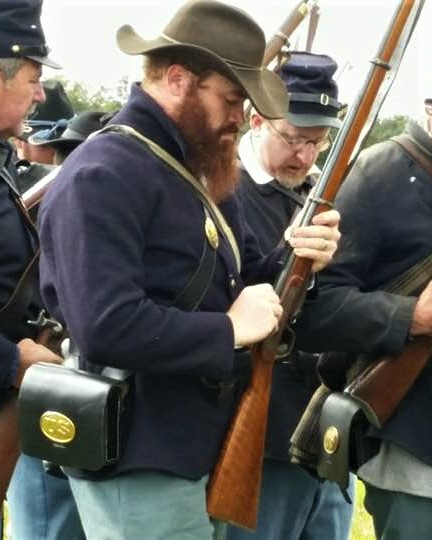 September Civil War Program
Robert Wiest will be presenting
Join us at Arcanum Wayne Trail Historical Society on Thursday, September 9, 2021 at 7pm at 123 W. George Street in Arcanum, Ohio.
Arcanum local Robert Wiest will explain the beautiful simplicity of Civil War technology. He'll explore how the industrial revolution and advances in science and engineering perfected musket function, why the Union army issued wool uniforms and straight-lasted shoes to its soldiers, how a bayonet spent more time as a kitchen utensil than a weapon, and much more. Please join us for an overview of the historic tools that played such a major part in US history.
The program is free and open to the public. Our reference library accepts donations of military history and records that pertain to Southern Darke County individuals and families. Please bring a copy of your history and photos for our library. For more information or if you can't attend the September 9 program please contact AWTHS thru email or FB messenger or the awths web site. Arrangements can be made for donation.
Reference Material Donations
Please note this blog and contents are copyrighted. Any credit for sharing needs to be made to AWTHS and the author.