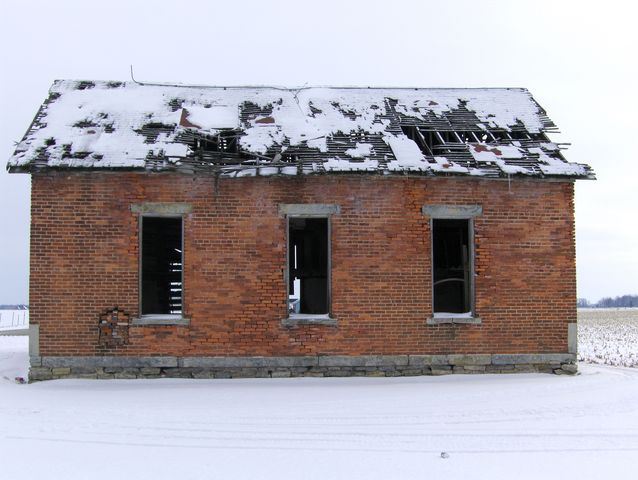 What a name! You're probably wondering "what is that or where is that"? Well for those unfamiliar Buzzards Glory is the name of a little one room brick school house at the corner of Grubbs-Rex Road and Red River West Grove intersection in Monroe Township in Darke County, Ohio.
The little building has seen better days but despite it's appearance, it was the center of learning for many children back, guessing 1870 or 1880's thru maybe at least 1920's. We are not sure of the building dates or closing dates but do know the Monroe School on Oaks Road east of Pitsburg or Arnettsville at the time was built mid 1920's and from that date all children probably went to the "new" school and most small one room schools eventually closed.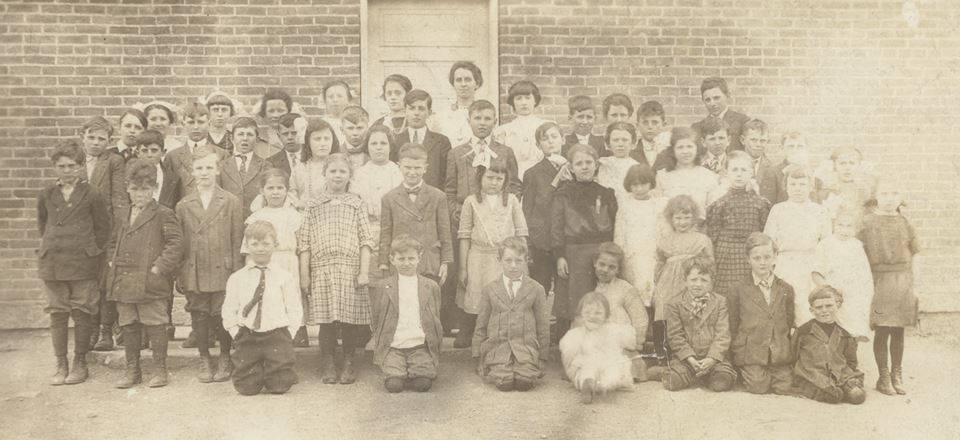 From the little souvenir programs we find the years and names of some of the students who would have lived in the area. Actually the little berg was called "Buzzards Glory" from old newspaper accounts. Sometimes the only info we have or know are these few articles. Schools went by a numbering system on plat maps and often times it was difficult to determine the name of the school verses the number on map. It helped to find notes in old township minutes about the school houses.
Many Bakers, Seases, Swanks, Ditmers, Arnetts attended here along with many other names including Fourman, Longenecker and Kress.
In discovering and writing about my Sease-Baker family history, I found some booklets thru Darke County Genealogical Society as well as photos from the book "One and Two Room School Houses of Darke County, Ohio" by Toni Seiler. AWTHS has some donated photos and the book by Bernice Campbell as well about old school houses in our library.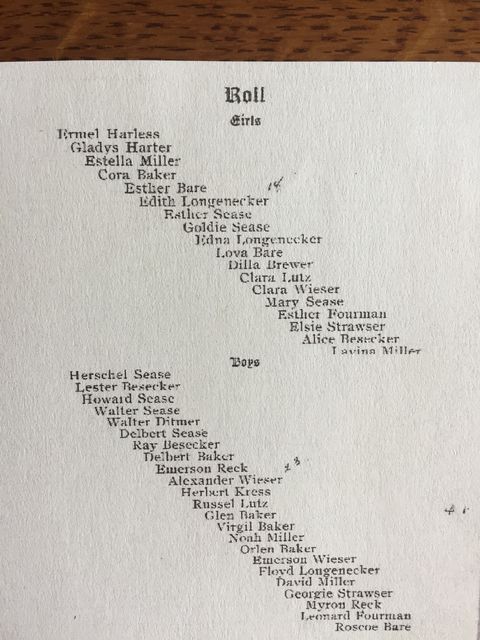 My Grandpa, Walter Sease who lived on Grubbs Rex, attended here along with his siblings and relation as well as numerous cousins, uncles, aunts, nephews and nieces.
Karen sent me this song which we will share here.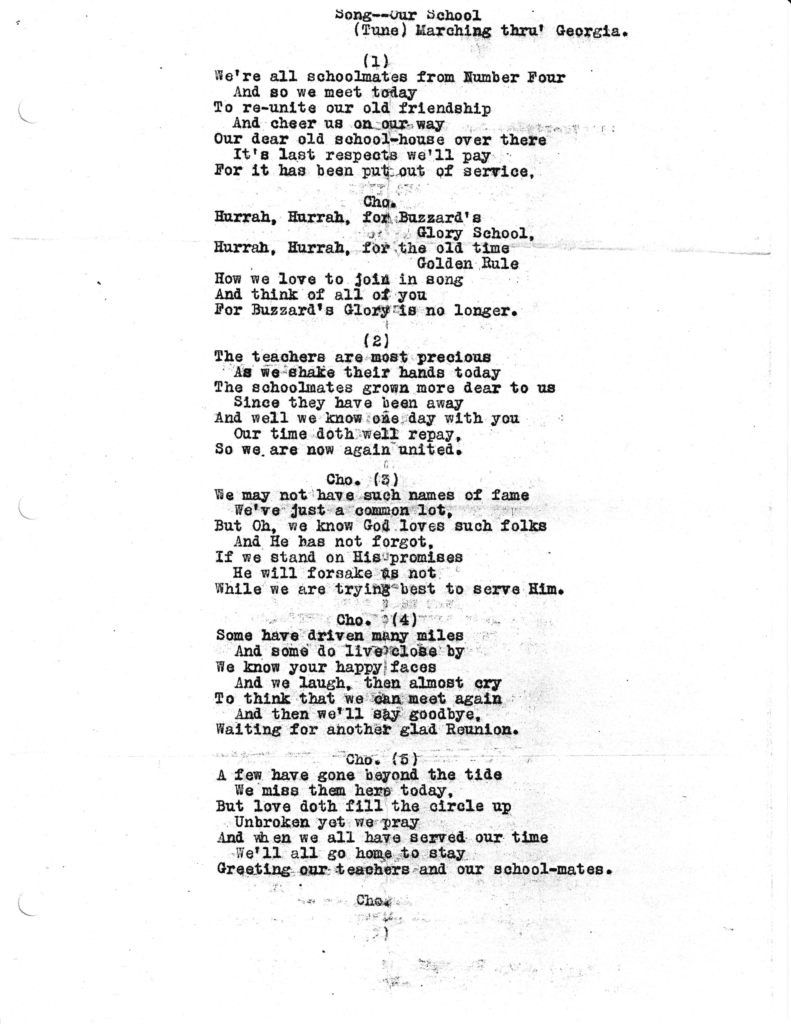 If anyone knows the date of this song, reunion, or any info about Buzzard's Glory School or students please contact AWTHS. Inquiring minds wish to know! Photos and programs or copies are welcome.