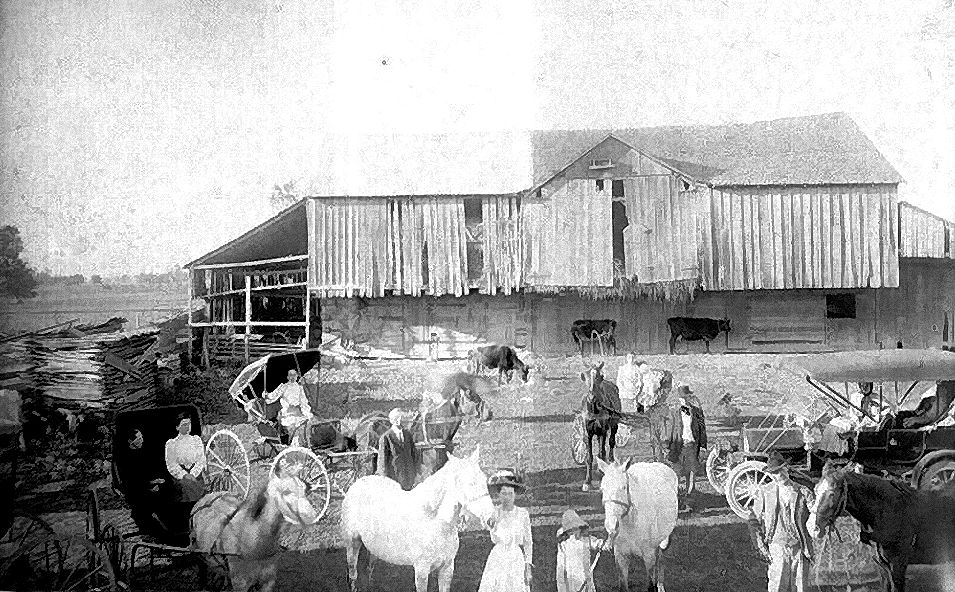 Story from Karen Ernst
In working on the Baker Family Project, our group was introduced to Karen Ernst who is a descendant of the Henry Baker Sr. and Elizabeth Poe family.
In corresponding we find the family line of Karen's back to the Baker family. This blog is dedicated to her stories about the Swank family who lived on the corner of Schnorf Jones Road and Grubbs Rex Road in Monroe Township.
In studying genealogy you may find some familiar names besides Baker and Swank here such as Mote, Ditmer, Keller, Oswalt, Towbridge to name a few. In reviewing the Sease line of Callie and Eli you may find Riffle, Spitler and all their descendants.
This is Karen's line:
My ancestors:
Henry Baker & Elizabeth Poe are my third great grandparents
Their daughter Mary Baker & David Swank my 2nd great grandparents
Their son Clarence Swank & Eva Ditmer my great grandparents
Their daughter Grace Swank & Parker Prether my grandparents
Their son Berman Prether and Maurine Hart my parents.
Karen's story:
I used to take photos of grandmas pictures with my Kodak camera, and when the film was developed I'd go back to grandmas and write down the names of the people in the photo.
The barn was no longer standing when I was there in the late 70s.
Left to right is: Mary (Baker) Swank and Laura (Swank) Keller in the buggy. Next buggy is Amanda (Swank) Oswalt with Sam Oswalt standing beside the horse. Front: Goldie (Swank) Mote holding horse Molly. Grace (Swank) Prether holding horse Maude. Buggy in back middle of photo: Eva (Ditmer) Swank. Clarence Swank is standing (almost in front of the automobile) Riley Trowbridge is holding a horse (front right) Callie Sease is in the automobile. Not sure who the children are that are in the car.
Side note: Grandma said that the Sease's were the first ones in the immediate area to own a car. She said it was so amazing to see a car going down the road.
One additional side note that I learned one day in talking with grandma is that the Wright brothers used to fly over the farm. She said there was such excitement when the planes went over. They would all stop what they were doing and wave at the planes.
Callie Sease was Eli's wife and Eli was a brother to many siblings including David Sease. Their parents were George Sease and Mary Ditmer.
If you have more info on the Swank family or related names please contact AWTHS at [email protected].
This photo above is from Karen's private collection. Please read and follow the copyrights guidelines for all photo's and info in AWTHS blog's and stories.
Compiled by Annette Stewart.