Open Hours at AWTHS will be the First Saturday, March 4 from 9 am-noon. House open for tours, displays as well as the research library. Appointments are encouraged and recommended for research. Contact AWTHS thru Messenger or by contacting Annette Stewart.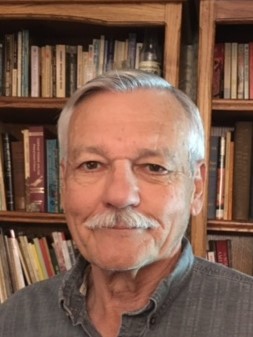 Dave Heckaman will be presenting at AWTHS on Thursday, March 9 at 7pm. The program will be about the Ft. Jefferson Memorial Park project.
Heckaman will give a presentation about the historical importance of "forgotten" Fort Jefferson and the recent attempts of the Friends of Fort Jefferson to acquire land adjacent to the present park, prepare grants, raise support through public relations, and plans for future development and interpretation of the site.
Our speaker has quite a historical history:
Education: B.A. in history and M.A.T. from Miami (Ohio) University.
Work: History teacher and principal for 34 years at Clermont Northeastern
School District east of Cincinnati. As well as many awards, performances, publications and displays at various museums.
Don't miss this excellent opportunity to hear about the future plans of Ft. Jefferson and it's unique history from the early days of it's origins in Southern Darke County!
Please follow AWTHS blog guidelines concerning contents and sharing.