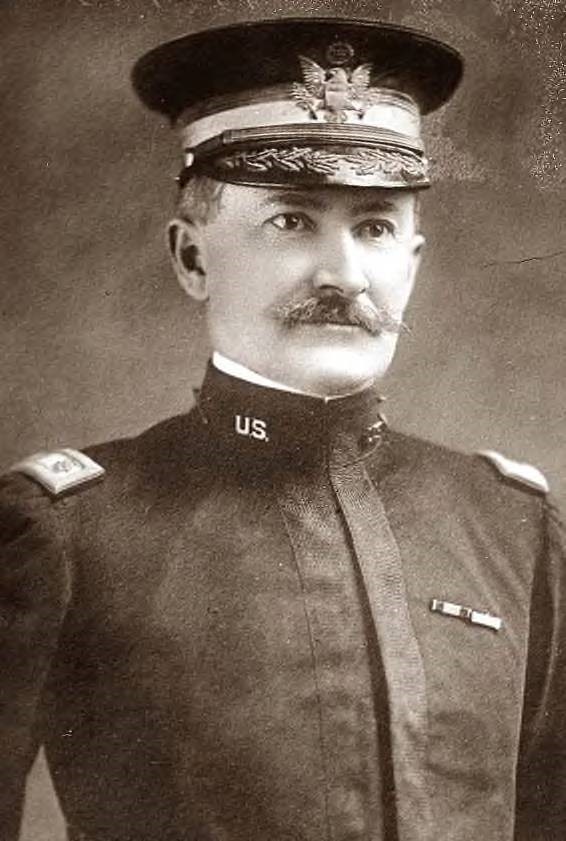 Written by Barb Deis
Childhood Home of Brigadier General Edward Sigerfoos 1872 – 1885
5 South Main Street, Arcanum
Current home owner Ruth Ann Collins (2022)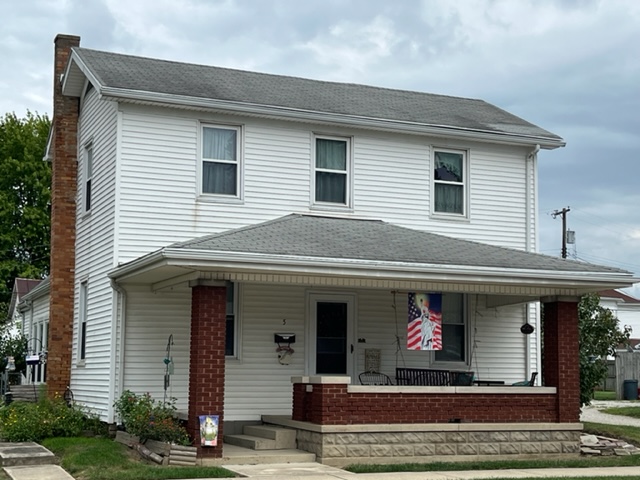 Arcanum resident Brig. Gen. Edward Sigerfoos was the highest ranking American officer killed
during World War I.
He died in Meuse-Argonne, France on Oct. 7 1918. Buried at Arlington National Cemetery with
his wife Opal beside him. Brig. Gen. Sigerfoos was award the Distinguished Service Medal
An 1885 graduate from Arcanum High School, graduating from Ohio State University with the
class of 1891. Edward entered the Army as a lieutenant.
The school was in the building at 110 East South St. 1891 was the first year graduation
ceremonies were held in the nearly constructed Opera House (City Building)
The dress sword worn by Brig. Gen. Sigerfoos and his commendations were donated to the Garst
Museum, Greenville,Ohio by his son Col. Edward Sigerfoos.
The sword and his duty list can be viewed at the museum in the first floor military room display.
(2022)
reference 1872 is date family home was purchased, they moved here from Potsdam -Miami
County.
More can be learned of Brig. Gen. Sigerfoos' family, college achievements and his military
career in the books Arcanum Chronicles by William Gunder and Anita Short and also the
Arcanum Sesquicentennial book available through the Arcanum Wayne Trail Historical Society.
Also: http://files.usgwarchives.net/oh/darke/bios/sigerfoos.text
httsp://osupublicationarchives.osu.edu/sigerfoos
More info added by AWTHS Research Library: https://www.findagrave.com/memorial/57194100/edward-sigerfoos
US Army Brigadier General. He graduated from Ohio State University in 1891 and was commissioned as a Second Lieutenant. He was the Honor Graduate of his Infantry and Cavalry School class in 1895. He served in Cuba as a commissary officer during the Spanish-American War, receiving promotion to Captain. He was Professor of Military Science at the University of Minnesota after the war, and received bachelor's and master's degrees in law while stationed there. In 1915 he was the Honor Graduate of his Army War College class. He was stationed in China during floods in 1917, and directed relief efforts in Tientsin (now Tianjin). During World War I he was a Colonel and commanded the Army schools at Langres. In mid-September, 1918 he took command of 56th Infantry Brigade, 28th Division, and was recommended for Brigadier General. He was wounded on September 29th. His formal nomination for Brigadier General was submitted to Congress on October 4th. Congress had not been notified of his death when the promotion was approved on October 10th. In 1920 Congress enacted legislation stating that Sigerfoos would be considered to have been promoted as of October 4th, 1918. His awards included the Army Distinguished Service Medal. (bio by Bill McKern)
Thru Find-A-Grave, we read his wife was Opal Roberson Sigerfoos. Parents were George and Nancy Shanck Sigerfoos, buried at Abbottsville Cemetery, Darke County, Ohio.
The childhood home of Brigadier General Sigerfoos was dedicated this year and marked with a plaque indicating this as a historic site at 5 South Main Street in Arcanum, Ohio. Please note this is a private residence.
Please read and follow AWTHS blog guidelines. This story bio is contributed to Barb Deis and photos and content is the property of AWTHS with credits to the sourced links listed above.