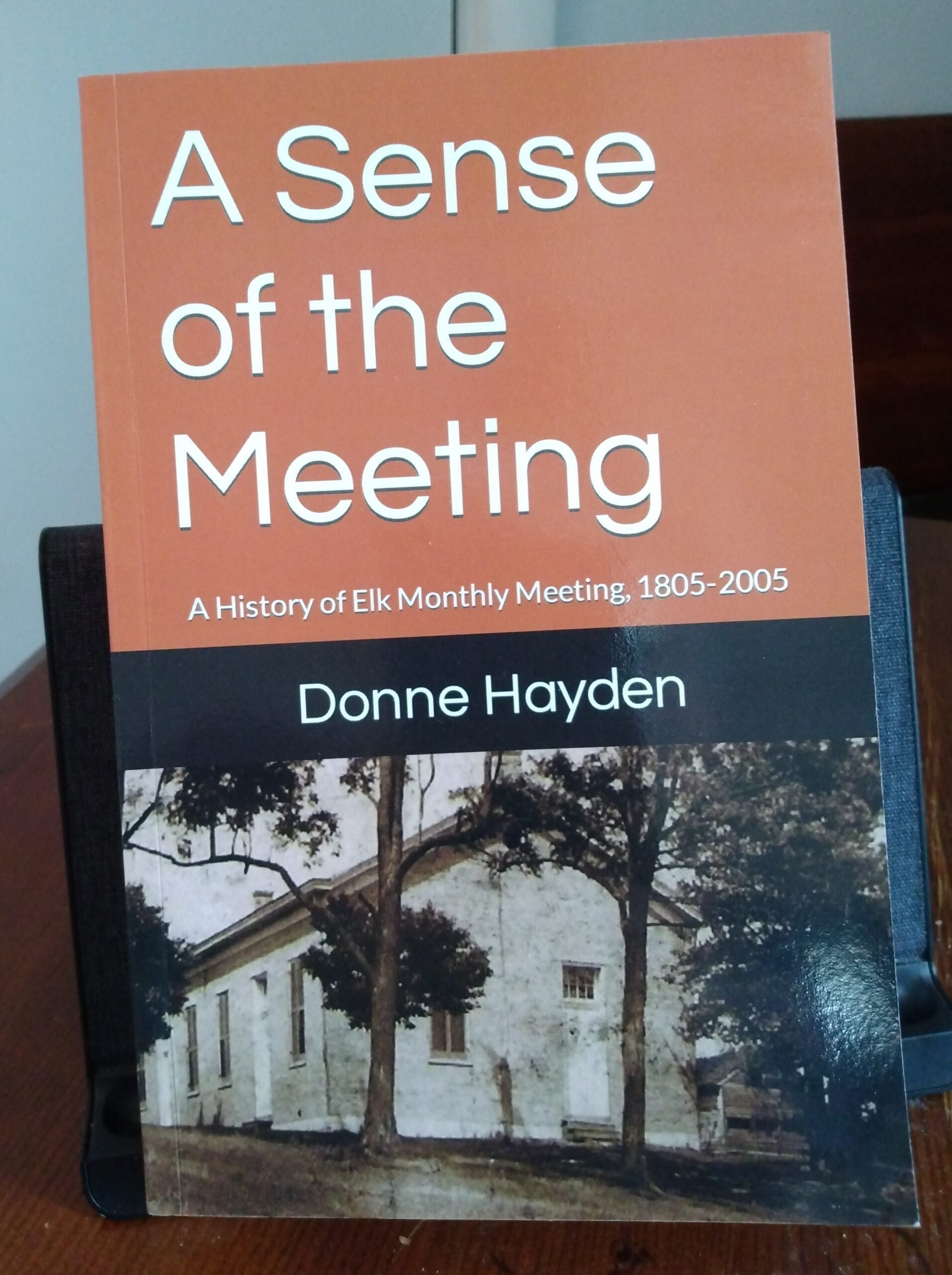 Underground Railroads Stations Preble County
Donne Hayden was our speaker at AWTHS in June and did a wonderful presentation on the Quakers in Preble County, Darke County and IN. There was a voluminous amount of material presented on many topics including the Underground Railroad Stations, routes, and people involved.
Here we've included a small sample if you wish to follow the route and visit some of the places mentioned.
You can check with Walt Mast (check with Preble County Historical Society to contact him) to ask if he will give you a tour of the Bunker Hill House, the old tavern in Fairhaven that he has restored. Here is a link to a long article he wrote for the Hopewell Prebyterian Church UGRR site and the Bunker Hill House in Fairhaven Historic Hopewell Church
Here is a page that lists locations of several UGRR sites in Preble County, though it does not have some of the Quaker sites. West Elkton UGRR sites
Attached are some maps marking locations I know about. Sometimes there's no indication that it was an UGRR stop. The West Elkton map shows the Friends Meetinghouse on Main Street. The corner where the Methodist Church is now (and where the UGRR marker is) was the inn/tavern owned by Quaker John Maddock. The red circle west of town shows the approximate location of Jesse Stubbs house–you'll see it, a big white house with lots of outbuildings. The red circle south of town shows the home (another big white house) of John Maddock with its kitchen that had 9 doors, some of them secret.
The Westfield Friends Meetinghouse & cemetery, halfway between Camden and Fairhaven on Israel-Somers Road, was an Anti-Slavery Friends meeting and where the Quaker UGRR operators Brown & Caldwells of Fairhaven met & worshipped.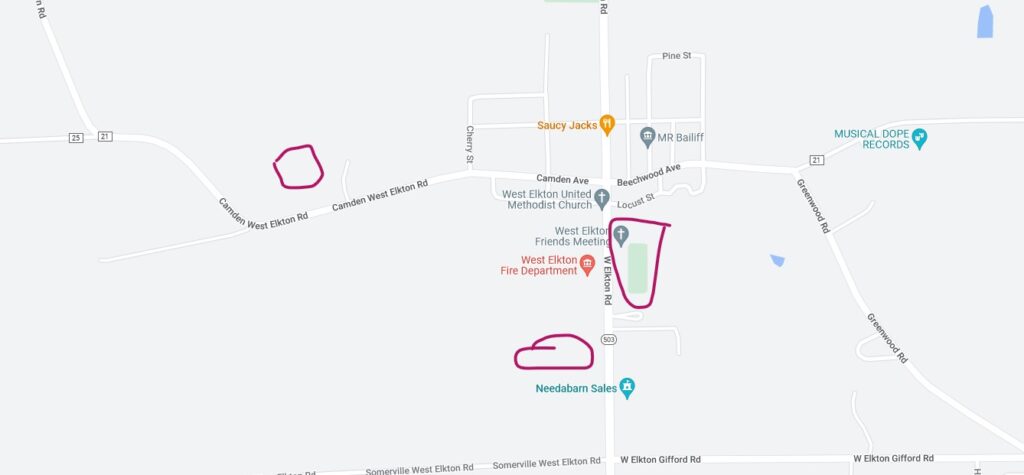 Westfriends Meeting between Camden and Fairhaven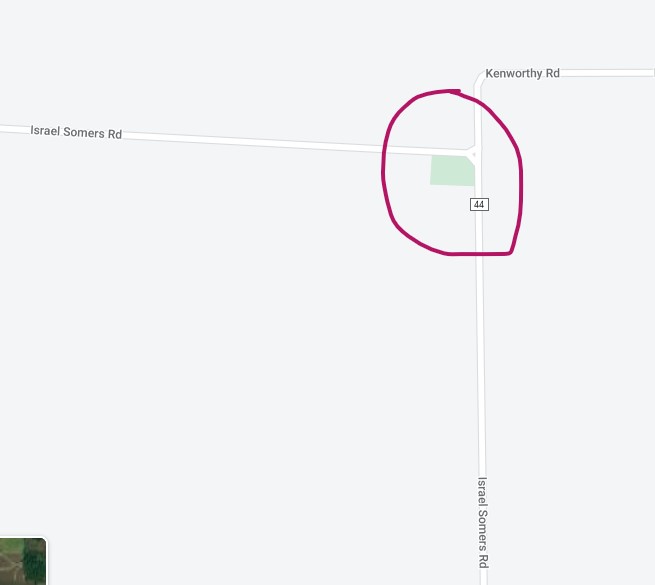 Westfields Friends Cemetery on Israel Somers Rd
Donne Hayden is available for program presentations. You may contact her at [email protected].
The author's book is also available for purchase and reading.
Available on Amazon in paperback (695 pages) or Kindle
A Sense of the Meeting: A History of Elk Monthly Meeting, 1805-2005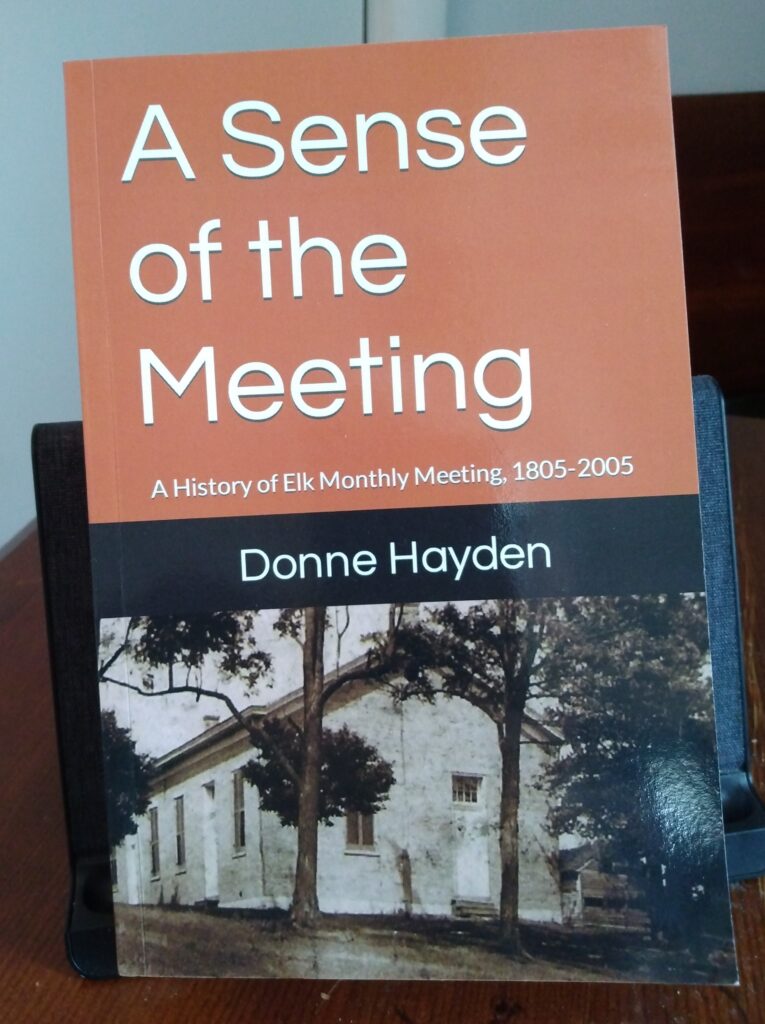 Please follow AWTHS blog guidelines. Content of this blog is credited to Donne Hayden and is to be contributed to such.
On the AWTHS FB page we have the program taped through FB live to view. https://www.facebook.com/plugins/video.php?height=476&href=https%3A%2F%2Fwww.facebook.com%2F559944504156999%2Fvideos%2F336838761933768%2F&show_text=true&width=267&t=0