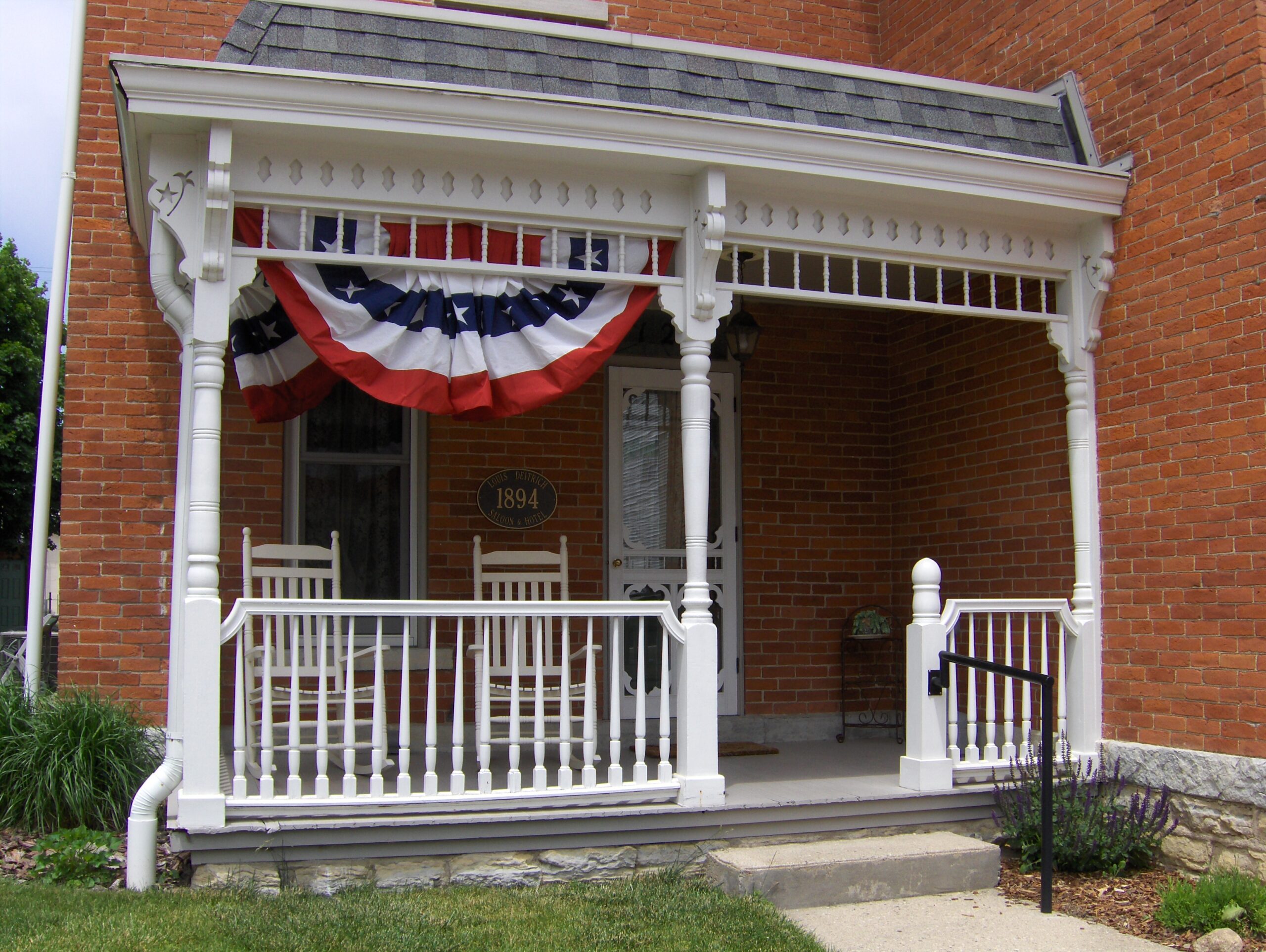 2022 Yearly Events & Programs
Home of AWTHS-Located 123 W. George Street in Arcanum
Please note AWTHS regular open hours are the First Saturday of the Month from 9-noon UNLESS noted otherwise.
All programs (except noted) are free and open to the public, including students.
April 9 Open 2-4 pm for the public and Arcanum Alumni. House Tours, displays, and research library.
April 21 at 7pm-Jaime Marvin with perform for the Darke County Center for the Arts. *Tickets required*
May 12 at 7pm-Todd Clemmons will discuss the Dayton & Union Railroad (D&U). Program free and open to the public.
June-August (possibly September) Farmers Market on George Veterans Park. Every Saturday morning from 9-noon. Vendors can set up for free.
June 11 at 10am-Donne Hayden, author, will discuss Quaker history and the Darke & Preble County history of the Underground Railroad.
June 15 thru 17th -AWTHS Community Garage Sale. June 15 5-8 pm; June 16-17 from 9-4.
July 9 at 9am-Join us at Ithaca Cemetery for "If These Stones Could Talk". A in-person account of our early area history.
August 13 at 10am-The 1959 Weisenbarger Building Fire program.
September 8 at 7pm-Dayton Racquet Company program.
November 10 at 7pm-George Sprecher who served Civil War and local shopkeeper. How his wife helped while he was serving.
November 25 evening and 26 9-5pm Christmas Bazaar, our annual fundraiser with all kinds of Christmas decorations and goodies for sale.
Please follow our AWTHS FB page and events for the latest details and post along with our blogs and website, awths.org.