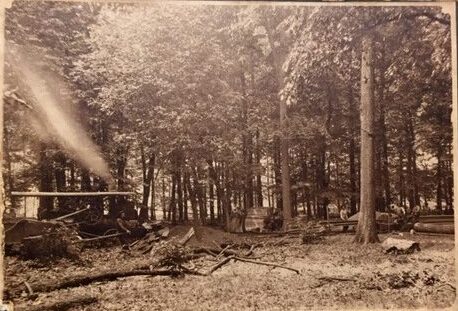 Saw mill on or near the Landis farm on Rt. 722 Monroe Township
This story and photos are from Myra Coleman. The photo is believed to be on or near the Landis Farm which sat back a long lane on Rt. 722 with a old brick house, red barns, and several out buildings.
Bessie Landis Dickey was born August 21, 1895 and died April 4, 1981. Her parents were Clarence & Rosa Landis.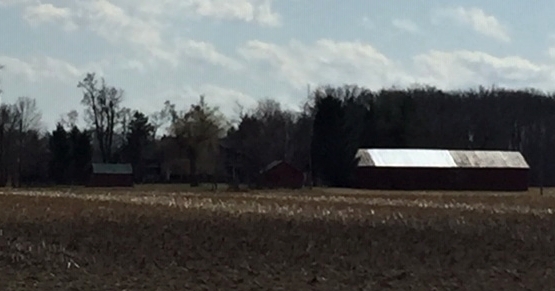 She was married to Hershel Dickey. Bessie's school photo in 1905 was found in the "Old One and Two Room Schoolhouses" book by Toni Seiler.  She attended Sycamore one room school house in Monroe Township located at corner of Rt. 722 and Red River West Grove Road.  That particular school house would be fairly close to her home located on Rt. 722 back the long lane near Rt. 49.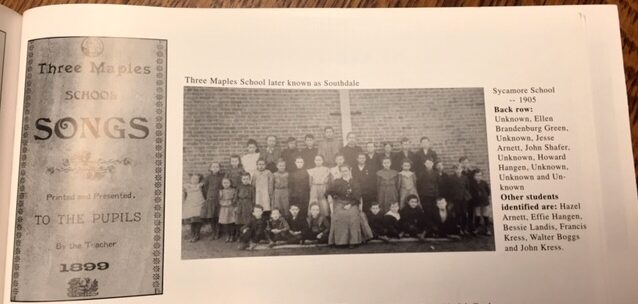 Our next blog will tell about Bessie's daughter, Margaret. Stay turned!
Please see AWTHS copyright about our blog's, photos and credit to writers or using information.