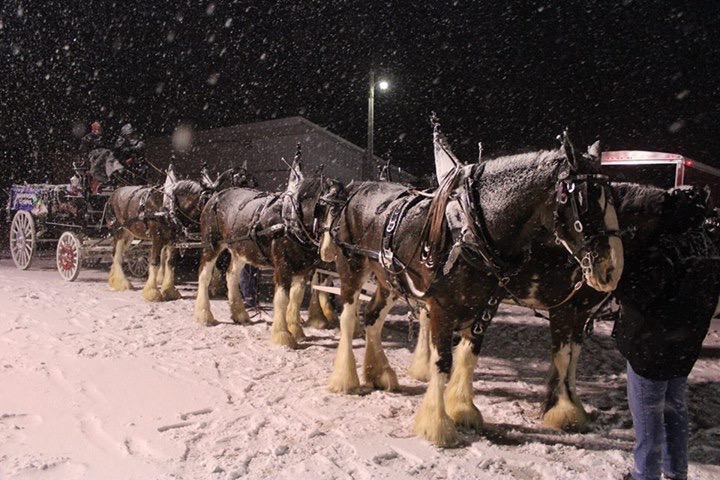 Arcanum…A Secret Place page 171
Music at home was on the juice harp or mandolin. There was parlor games and pulling taffy. As the town grew, some may have Christmas dinner at the CA House. Later the St. Nicholas Hotel around 1865 and Arcanum House in 1870. These were local hotels with the St. Nicholas being on West George (old Early Bird) and the Arcanum House on the corner of High and West South near the old city bldg.
In 1899 newspaper listed reservations for oysters, cranberries, turkey, mashed potatoes, stuffing and mincemeat pie.
Due to trains fresh produce was available: lettuce, radishes, celery, onions, cabbage, oranges, pineapple, bananas, figs and dates. Cooks could choose from three grades of oysters.
Big Four offered Holiday Excursion tickets. Leave December 23 and return December 25 or leave the 30th and return January 1. The ad read "Remember Christmas Comes once a year and your friends will be glad to see you".
There was big snows 1899-1900. The Times reported "sleighing has been the sport of our town". "Everyone reserving sleighs for next snow".
Lights Summary in the village:
Tree lights- 1922
Decorating new water tower-1935
Red and green Christmas street lights-1935
Lights upstairs Arcanum School-1940
No lights-1942 due to WWII
First individual trees-1949
Light poles uptown-1962 .
The people of Arcanum and the community were what made "Christmas in the Village". Taken from the book from Bill Gunder and Anita Short "Arcanum Chronicles" Christmas in the Village.