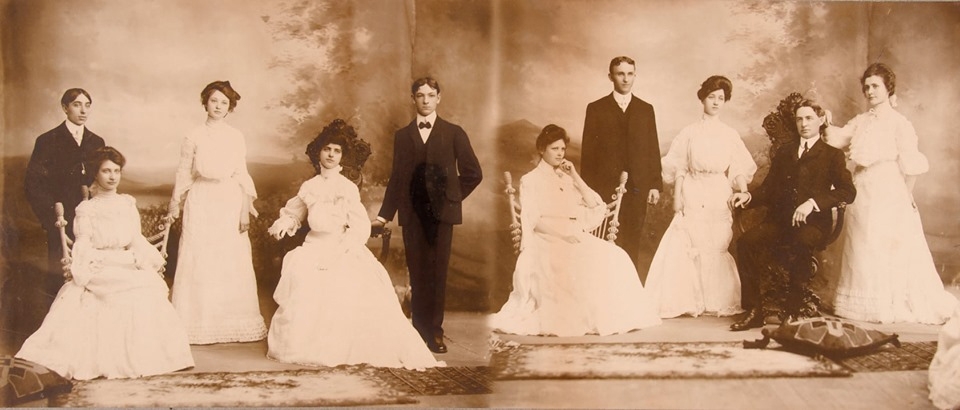 We are trying to locate inside photos of the city bldg. and info for time period from 1889 to 1940-50's.
If you have photos, please post or message us. Or if you would like to help research and track some down please let us know. This also includes old newspaper articles.
We know graduations were held in city bldg. but do not know if this photo was there or old school. The second photo is on the opera stage.