Gunder Child #14:
William Gunder, Jr. Jeweler. William was born 1849. His mother, Nancy died shortly after his birth of cholera. He was raised by his father, and stepmother, Huldah. William Jr. and brother Daniel farmed their father's land in Jay Co., IN during the summer of 1864-68 and after their father died.
William Jr. attended a IN college.
He was married to Ellen Adelia Adams in 1870. The couple had two children, Maggie and Claude. They lived in IN and were divorced in 1877.
William returned to Ohio and worked as a jeweler at Pleasant Hill. He remarried to Ida Mae Coate in 1883. They had two children; Thomas and William Harrison Coate Gunder. This marriage sadly ended in divorce in 1889.
William left Ohio and moved to Warsaw, Indiana. He entered his third marriage to Emma Williams. William's death and burial have not been located according to Bill's book "The Secret Town".
This is our Bill or William Gunder's line that wrote our many wonderful books about Arcanum. William Gunder, Jr, that we've written about here is Bill's grandfather. Bill's father was William Harrison. We've included some Gunder family photos in AWTHS collection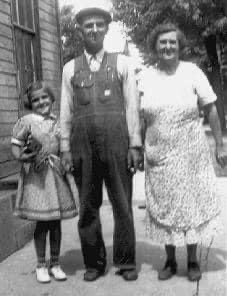 We have one additional child we found not in the "The Secret Town" which we will run for one of our blog posts.
Please follow AWTHS blog guidelines. Credit "The Secret Town" publication by our William Gunder, of late, of Arcanum.