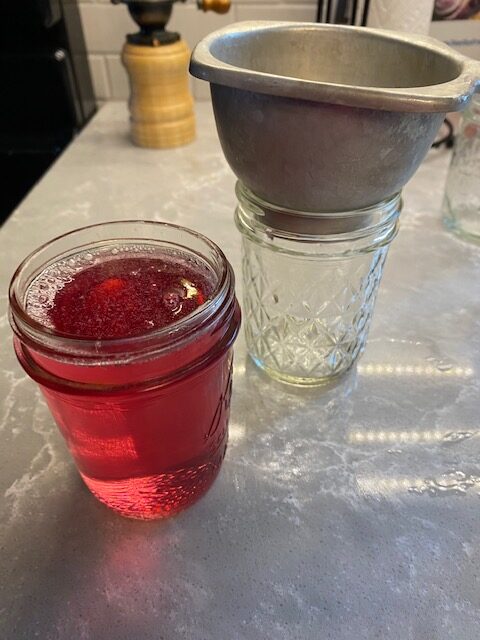 First attempt violet jelly
What's the best or most different jelly or jam you've ever made? My friend posted a recipe for violet jelly on FB. I thought why not? It's very pretty and violets are known to detox the blood and be a good tonic.
First, the hardest part is gathering enough violet flowers for 2 cups of petals. While some consider them "weeds" I was able to find some (unsprayed) along the bushes.
Second, put into a canning jar (quart size) and pour boiling water over the blooms. You will start to see a beautiful dark blue color emerge. Store in refrigerator after cooled.
Next day I got the hot water bath canner out and sterilized the jars and lids. Follow the recipe by using lemon juice, sugar and pectin. Cook according to recipe and skim off film. Fill jars and water bath. Viola!
We taste tested with bisquits and it was a different taste but very good.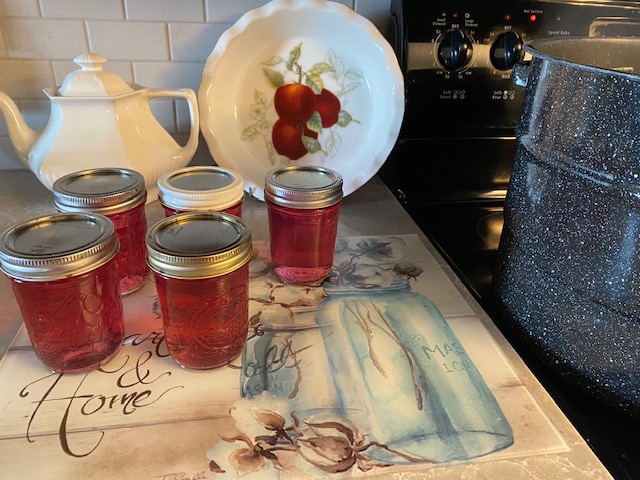 How many have tried dandelion or rose? Another favorite is crab apple. Please share your story or recipe with us.
Here's the recipe: https://www.homestead-acres.com/how-to-make-violet-jelly/
What tonic food did your ancestors eat, drink or consume? My grandmother made sassafras tea every spring followed by dandelion greens with bacon and sweet/sour dressing. Good spring tonics for the blood they always said.
Please follow AWTHS blog guidelines concerning content and sharing as well as crediting the listed sources.