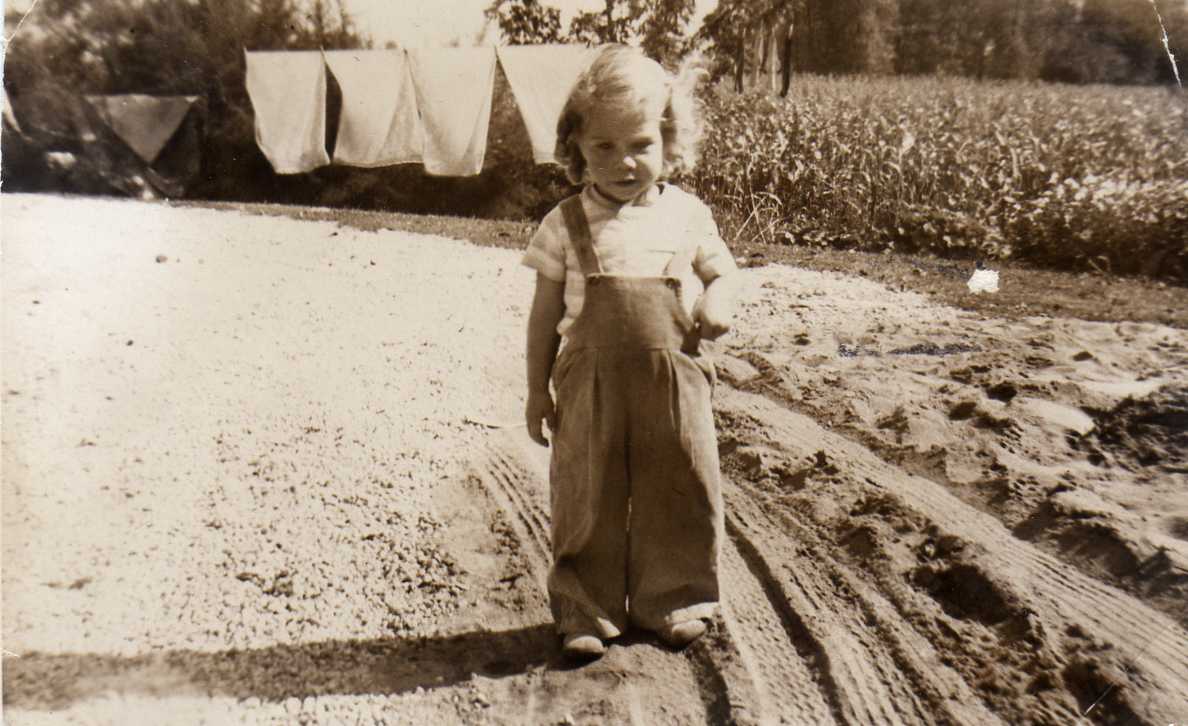 We Didn't Know by Pam Loxley Drake
Neff Road was a place, the people, the time, but also, Neff Road is reflective of this rural community tucked away in western Ohio. We were probably no different than other areas of the country during the WWII years. Soldiers from our area fought in the war. Farmers worked in the fields to raise food for a country caught up in war. Women went to the city to work in factories trying to feed a family. I was a child of the post-war years.
Our family wasn't rich. We always consider ourselves middle class, but in looking back, I'm not so sure. We didn't know the difference; we all lived under the same circumstances. We grew our own food, got shoes when absolutely necessary, wore handmade dresses and had an outhouse outback. All of the community was pretty much the same. We didn't have much….we didn't know it.
Mom stretched the food by emptying the refrigerator until all leftovers were eaten. She could take something simple and turn it into a meal….a memory. Flour and eggs gave us rivoiles and potpie. Eggs were breakfast and sometimes dinner. Gravy made tummies full and meal yummy. Mom's pies and apple dumplings sometime became a meal in themselves with some milk poured over. I ate coffee soup (butter bread topped with coffee, creamed and sugared), soft boiled eggs with toast mixed in, dried beef gravy over toast, fried chicken fresh from the farm. Veggies fresh from the garden and eggs fresh from the nest were daily fare. We didn't have much, but we didn't know it.
Neighborhood kids played baseball in the pasture and did chores. We were in the fields with our parents learning the tasks that were the thing called farming. We fed cattle, sheep and chickens. The smell of a cattle barn, freshly cut hay and a coming rainstorm were common. The smell of animals and fields filled the air constantly. It was the farm.
It was the post-war years when we were growing up. Things were changing all over the world. Still in our neck of the woods, time moved more slowly. We didn't know it….I'm glad we didn't.
Please see AWTHS copyright guidelines on website for this and all blogs.